mexico - Thoughts, Learnings and Travel Tipps
Let me start this article with a quote, that made me fall in love with traveling even more and is the reason I am starting this category on our website:
"Travel is fatal to prejudice, bigotry, and narrow-mindedness, and many of our people need it sorely on these accounts. Broad, wholesome, charitable views of men and things cannot be acquired by vegetating in one little corner of the earth all one's lifetime." – Mark Twain
Being able to travel around the world is such a privilege and everyday you are traveling this truth is more present than the day before. And of course not everybody can live a life outside his/her own one little corner of the earth, as Twain said. But these days media makes all the other little corners of this planet, in which other people live in, a lot more accessible and gives you the chance of getting a glimpse of a different lifestyle in a second and a click.
Considering this, we thought it might be interesting to others too, what we learned from our travels to different countries. Not everybody has the chance to travel a lot, but many can educate themselves through the eyes of others a bit here and there about different lifestyles and put a bit of effort in understanding our multi-coloured planet of wonders a little bit better.
As a traveler we are always facing obstacles we never, NEVER would have thought of! Things that are so natural to us, that we would have never questioned, are handled in a completely different ways in other countries. Sometimes the small things are the ones that surprise us the most and shatter our former view on the world and its people.
For example us Germans: It is absolutely normal to a German to be structured, we are stunningly and most likely also crazily obsessed with well working efficient processes. And we don't even realize how much we love this way of working and that this notorious perfectionism is actually real, until we see other nations handling it absolutly inefficient and (allegedly) wrong. For example: For cliché german engineers like Sascha and me it was absolutely shattering to see other nations board a ferry in an absolutely illogical (at least for us it seemed like it) way. And then you realize: yes it might take longer, it might be different, but it works too. In this category of articles we want to give you all the surprises, information and learnings we gathered during our long or short stays in countries all over the world. Sometimes it's a general advice, we learned about different approaches of life, maybe even learned something about ourselves. You might not just learn about all these foreign countries in this article, but as well something about europeans or more specifically about germans. Of course not all germans are like we are, but already 4 month in this wonderful adventurous journey we are already realizing we are more german cliche engineers, than we ever wold have expected us to be. And let me tell you: there are way more cliche people in our country, then we are.
We are really not the people who believe in concrete travel initeries given on blogs and websites, telling you how many nights to spend where, which hotels and restaurants to try on which day. We never would follow an itinerary one on one, best case we would take some general information or tips and use these to plan our own journey through a country. We value tips and little details to pay attention to in a new place a lot! But that is all we ever took from websites. The thing is: if you are traveling spontaneously and on a budget, you will most likely use price comparing websites and just book the one accommodation in the sweet spot between cheap and acceptable. The one cheap hotel on the travel itinerary that you found online will most likely be already booked out, since you are booking your accommodation just a few days before arrival. Thats why we decided to do it a bit differently on our blog and website.
For all the ones who want specifics: We will not give you itineraries on this website, but will link you nice accommodations we found, nice restaurants that we tried, but of course there are so much more of these out there in that specific town. So if it is booked out, just do your normal travel thing and book the next best one.
The most important things we will tell you about in these kind of articles are the little hidden gems things to do, if you can make the time. The little talks we had with locals, that make us understand the culture a little better and all our thoughts during that journey.
We will give you always two major categories you can get infos about:
Thoughts and learnings about the country. Of course always from the point of view of a german, as a European, a "westerner". This category is meant to make your eyes get wider and question your way of thinking about certain countries and the world, on people and how we are treating mother earth. This is a category were we might put in all our philosophical (or not so philosophical) honest thoughts we had during traveling through this country. As well as things we learned about ourselves.
In Travel tips we will tell you which nice accommodations and restaurants we found, that we would recommend and come back too at any time (the real gems), but also the places we would not go again at any given moment (the real no-gos)! We will tell you our mistakes and why you shouldn't do the same.It includes

important information about traveling through these countries. Maybe there is something you really shouldn't do (or something you should) to be respectful towards other cultures.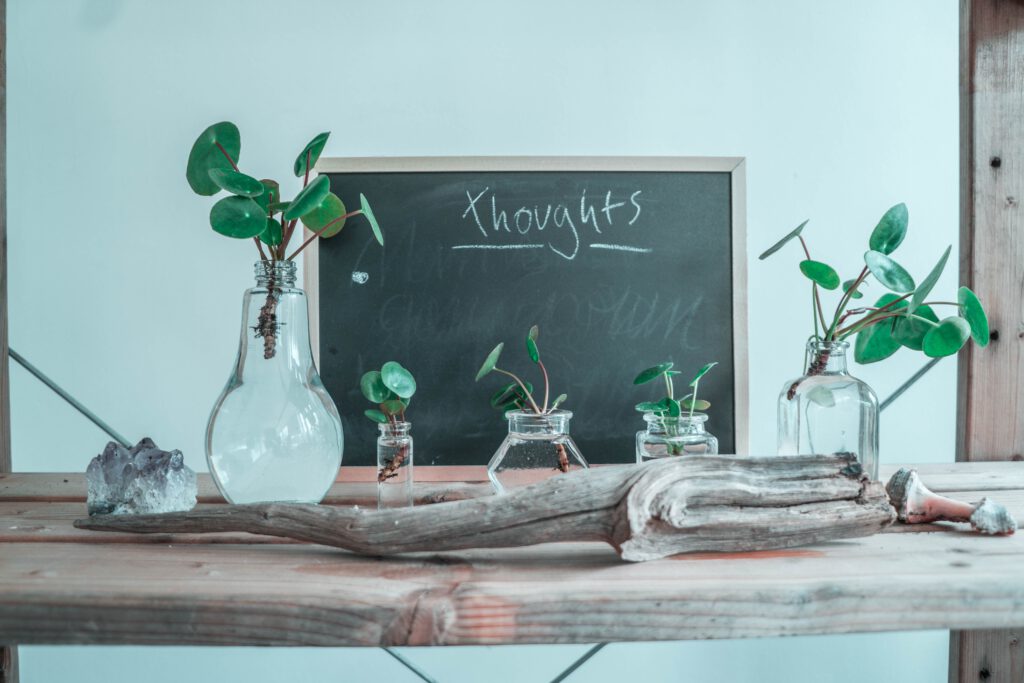 The following is our major learning from visiting Mexico, even though it is not specifically about Mexico, it's just a good example. I tell you what I mean in a second. It's all about the quote at the beginning of this article.
The short form: What most other people tell you about other countries is not the reality! Not one second! Not at all! 
Most people heard stuff about certain countries from a friend of his colleagues cousin he met last year on one of these strange family festivities. Or someone read in an article in one of these lurid headlines magazines, that it is somewhat dangerous just to think about going there! And now people are spreading these vague sensationalist opinions, that already played Chinese whispers multiple times, opinions based on one single obstacle someone might have faced somewhere sometime in the past. It doesn't tell you anything about the country itself, it's people, their way of living and their kindness! 
Multiple people told us to be very VERY cautious about every move we do in Mexico, even in or specifically in (depending on the person) the very touristy regions. From "you get robbed the moment you step foot on the country in the airport (directly in security)" to "never take a bus, if they know there are tourists in it, it will pull onto the sideway and people will take everything you own.". No, no joke, people said that. 
And of course we all know, that there are regions in Mexico even most Mexicans don't go. For example: We learned, that there are some spots in Tabasco where the narcos are very active and if someone drives through there or has been there lately, people are asking you for what strange reason you have been there. Making jokes about you, that normally nobody makes it out there alive. Of course these are jokes they make, but with a twist of truth in it. And even here: It's just what we heard from people in Mexico, that have probably never been in this region themselves…you get the idea.
Now our experience, first hand:
In the area in Yucatán and Quintana Roo we felt very safe! The bus never pulled to the sidewalk and no troupes of people took our stuff. No one harassed us seeing our camera gear. In fact Mexicans seemed to us like very open and friendly people. People who help you without asking for money in return. People that even told us they are thankful for tourists, that are honestly interested in their culture and bringing prosperity to the "normal" Mexican by buying a Taco or souvenir. Mexicans certainly know the value of Tourism! Multiple people helped us get on a local bus, because they saw our confusion and nescience. With our lousy little Spanish everyone seemed happy about us trying to speak their language, everybody complimented us on how good it was (and it is certainly not in our opinion). And for all the critics: No these people didn't say it to sell us something, they were just sincerely kind.
We don't want to deny that there are cases and people who will tell you a different story about their visit in Mexico, but one thing is for sure, something we learned here, something we already knew all along, but got reassured:
Never listen to people and "their" stories about other countries, if these people haven't been there themselves! Listen to people who HAVE been there, first hand!
In all the little corners of this earth there are just people living their daily life, trying to make it through the day, enjoying the little they have, struggling or thriving. Next time you enter another country, try to be a little less afraid and a bit more open to this new little corner of earth.
Stopping all the philosophical heavy thoughts and learnings for now. Cutting to the chase! You want facts, tips and go-tos!
General Tips
Cancun
Tulum
Valladolid/ Chichén Itzá
Mérida
Visiting Maya ruins
Below we listed some important and helpful general tips to travel Mexico. For example there are really nice busses traveling from city to city you should really try out; as well as some advice food-wise.
Take the ADO busses! They are very comfy, affordable, safe. Locals use them as well as backpackers from around the world. You can book your ticket in advance online, which can safe you a bit of money. Especially if you book a week or more ahead of time, they tend to have some promotions. Just one side note: They tend to run films and movies on the busses, very loud! Take your noise canceling headphones!
If you have Uber, use it! We personally are big fans of Uber for many reasons. The biggest are: It cuts the bragging with shady taxi drivers out of your journey. You always pay a fair price that is normal for the region or country. And you don't have to rely on your (maybe bad) foreign language skills to tell people where you need to go. It gives us an extra layer of safety since everyone on the app go a rating and wants to stay with the good ratings. We even got a friends smart phone back from an Uber driver in Guatemala. In a normal taxi it would just been gone for good, but Uber gave us the opportunity to contact the driver and we got it back!
How to make a bus stop for you on the side of the road or bus stop? We failed massively the first times we tried. Here the golden rule we found to be true in most American countries: Do not wave. Old your hand out (a bit like stopping a taxi in New York), but hand inside facing down, then start moving your hand up and down. Look a bit like you want to tell someone to slow down. Every time we tried it, it worked. Everything else was taken as a greeting, people were waving back.
Really pay attention what you eat! This country has different hygiene standards compared to Europe, USA and co. We can just tell you again and again to not eat any (raw) stuff you are not 100% sure is a 100% clean! We got parasites, due to our very chill mentality about it. It was not fun, it was scary and hurt a lot. And the worst was how long it took to get rid of them. If your gut tells you to not eat something or a restaurant makes you feel uneasy. Just don't eat it.
Sadly we don't really have any tips for you regarding Cancun, but one:
If on a budget, don't come.
We wouldn't recommend any budget traveler to stay in Cancun. It is very expensive and there is nothing other than a lot of resorts and a big party scene. If you are into these things definitely check it out! But for us it wasn't anything we liked and we would probably just come back here in the future with a full pocket on spring break.
Sadly we had one of our worst stays in an Airbnb so far in Cancun, including roaches and parasites. Of course there are nice places to stay and probably a lot of good restaurants, if you put in a bit of money. But there are so much more nice places to see in Mexico and we think you could make more of your time somewhere else.
Same as Cancun Tulum is very very expensive. If you are looking for wonderful beach vibes with good food and amazing hotels with high standards this is the place for you! But bring a lot of dollars with you to enjoy it to the fullest! As budget travelers we recommend to stay just one or two nights to see the ruins, enjoy a taco and coconut ice before heading off to other (cheaper) places.
If you are looking for a quite clean and affordable hostel that's located close to the ruins we would tell you to stay here. It is not located directly in Tulum, but in the part next to the archaeological zone.
Important: Ask for/book a bungalow at the end of the property to make sure the loud music of the bar will not keep you from catching some sleep during the nights. On the weekend it can get quite noisy until 4 or 5am. Our room was next to the bar, which was a very unpleasant experience. Checking out the bungalows we've realized you hear nothing over there. Rooms were clean and enough for two nights. They also serve fresh well priced lunch and dinner in big portions, which is not the easiest to find in Tulum. Coffee in the morning and portable water are free for everyone.
Other than the ruins we would recommend Taqueria Don Beto. Very well priced and very local. The Tacos there were amazing and very fresh! Lots of cilantro here I come! Loving it! We have had a wonderful time there. It's a place locals stop by with their cars and scooters to meet with friends and get a quick lunch. The service was very friendly and attentive and the prices economical. The Tacos were one of the best we had in Mexico! Simple but delicious!
We found them beautiful and very different to the other ones we saw, due to their location on the cliffs with beach access. The entry fee of 80 Pesos (~$4 USD) is compared to Chichén Itzá very affordable and can be payed directly at the ticket office in the morning. It is really worth going directly in the morning, sun still rising. No crowds, just very few guided tours and a hand full other early risers. For all the people who want to make sure to have their tickets already ready the day before you can use this link to get your ticket beforehand, including a tequila tasting. But we honestly don't think it is necessary. It's just for the people wanting to skip the (small) line in the morning.
Valladolid is a quaint little town in Yucatan and really worth a visit! With a lot of cenotes and Maya ruins located around it, it might be the best option to stay to see them all. Below our recommendations to make the most out of your trip.
The best way to experience a lot of Cenotes in Mexico was in our opinion to station yourself in Valladolid and rent a Scooter at "Scooter Rent Valladolid". Its 600 pesos (~$30 USD) for the whole day including all insurances and helmets. Furthermore you get some discount tickets to a lot of the close by Cenotes, which can really safe you some money. They also provide a map with all the cenotes and ruins around the area.
We stayed in a very lovely Airbnb on the side of the city. Nights were calm, included breakfast was great, it even has a pool! Even though it is a longer walk from the ADO Bus terminal to La Dichosa we would stay there again at any time.
In Valladolid you can find a lot of really nice restaurants that are way better priced than the ones in Tulum! Our favorites:
Street food:  Really nice Waffles. We recommend the ones with Nutella.
Paparazzi: Good Pizza for a normal price. Not cheap, but worth it.
Le Kaat: for all the Vegans and Veggie-lovers, this is definitely a place to go.
The best ruins we visited in Mexico were the ruins of Ek Balam with its' close by open cenote, which has multiple ways to jump in and even a little waterfall that glitters when the sun is shining into the cenote. 
We managed to visit Ek Balam and two Cenotes in one day. If you want to visit more Cenotes we would recommend to rent the Scooter for at least two days. Gas for the Scooter was very reasonable. If you want a map of all sights in the area the Scooter Rental provides this great map.
We know that many people also go to the Coba ruins, but they were closed beginning of 2022 due to renovations.
And don't stay in Pisté, if you want to visit the Maya ruins of Chichén Itzá! The town is not worth a visit. Rather do a day trip from Valladolid. We stayed in Piste for two nights and ended up regretting it. There are no nice restaurants in Pisté and we are very sure we got our Parasites in one of the little whole in the walls on the side of the road. Only exception is one little café at the end of the town, which was really nice and had good food to incredible low prices. Still, we wouldn't recommend a friend to stay here. But if you do: Have a nice meal at Luna Café and skip the others.
As the food capital of Yucatan Mérida has a lot to offer! We did a guided food tour and summed up everything in the recommendations below. If you can spare more than just a few nights, do so. We thought this city has a lot to offer and two days might not be enough time to see it all.
Cheap, private and clean Hotel in the center of the city would be the
Hotel Posada the Mayab
, which we found on Airbnb. Due to the rooms being located in the backyard they are also not too noisy for a city center hotel. Free coffee, tea and water are served 24/7.
In Mérida we went to multiple nice places to eat and as the food capital of Yucatán we recommend you really use your stay here to try out as many food as you can. Down below all our favorites. We liked all the google locations to make it easy to find.
Das Bierhaus: German restaurant with a lot of German beers and quite good pretzels with mustard.
Janitzio: Aquas frescas! Try the green juice or the one with rice water.
Local Market: If you want to hit the local markets this is the location to go. We really can't tell you the names of all the stands and booths we went to. But if you have the chance try out the taco with the black sauce. It is amazing! And then there is a fruit plate with sweet chili sauce. Both are very refreshing food even for the hottest of all days. Tamales is also a very traditional food, but we don't enjoy it too much. It is nice to try, but we would probably not take a friend here, since there are way more delicious places to experience. As well located on the market you can find it by just asking around. Either you stroll around the market and try to find the places we've been to with the help of the pictures below or you just ask the locals, showing the pictures of the food down below. 
Torta Street Food: For a traditional Torta go to the end of the market until you feel it slowly fading out. You should arrive at a crossroad and will probably already smell the delicious Tortas on your right hand sight.
La Fuente Paletas Helados: For desert trying out Paletas is a must do and you can go here. We recommend the coconut popsicle. I got quite addicted to them. They are delicious!
The price for the Tulum ruins is reasonable compared to other more famous ruins like Chichén Itzá. We would totally recommend everyone to rather go to the Tulum ruins and Ek Balam in Valladolid (or Coba), then the famous world wonder Chichén Itzá. Of course it's a world wonder, but it is also hopelessly packed with people and merchants and you will not get a nice picture of the ruins without a big crowd, you will definitely not have the ruins to yourself and the general vibe of the place is not as magical as the other both we've been to. We even got a skip the line ticket for Chichén Itzá, which was very convenient, skipping the line always is, but we found it very expensive. If money is not an objective for the world wonder visit, you can buy the tickets here.
Ek Balam stays our favorite sight in Yucatán! It is not too crowded and you are allowed to go up every pyramids. The location in the middle of the forest gives it a very nice vibe and you could even enjoy the sunset or sunrise from the big pyramid.
important rules for visiting Maya ruins
Come first thing in the morning! Be the first one and have the old archaeological sites all to yourself for at least half an hour. Best way to get some nice Insta shots.

Never NEVER ever go on a Sunday! Since all Mexicans can enter their archaeological sights for free on a Sunday, this day will be packed with people.

If you have any camera gear, try to put it in your backpack and hide it. Yes, we would recommend that, because they make (especially in Chichin Itza) a lot of drama around all sorts of gear. Like forbidding you to take a tripod, charging you extra for a GoPro and so on. In Tulum and Ek Balam nobody cared and people were in general way way way friendlier

If you want to bring coffee to Chichin Itza, put it in a plastic bottle and nobody will notice. Enjoy your coffee and pay attention to not spill it anywhere
Do you already know our YouTube Channel? Check out our Mexico Vlogs!
If you found helpful advice or just enjoyed reading our articles and watching our videos, it means the world to us, if you support us and our work! We have all options to support us listed on this side:
The items linked here might consist affiliate links. You will not pay more for the products, we will just receive a little commission on what you buy. We hope you got some information out of this article and we are grateful for every purchase you make using the listed links. Opinions expressed on this website are ours alone, and not those of the companies listed above. Additionally, the content on this website has not been reviewed, approved or otherwise endorsed by the companies listed above. We are very thankful for everyone supporting our channel! Seriously it means a lot! Thank you!