What to pack for a world travel?
This moment when you realize, that you want to do something. Really want to do something. The moment when you finally tell people. When you are so in love with the idea, that you make it happen. You are going on a world travel, you thought about it, planned, saved up, maybe already booked the first flight. And now the next big question: What to pack?
Starting four month ago we were searching the internet for several packing lists and still we ended up having too much from the one thing and were lacking other stuff we missed every single day. The thing is, there is no list working for everyone. But we missed items, that I never found on somebody else's list. So what we are trying to do with this article and accompanying packing list: We will be as 

all encompassing as we can. In the end you still need to decide what to bring. All d

epending on your travel style, route, personal needs and preferences.

With that being said, of course there is no list that is 100% for everyone, but we are trying our best to make it as universal as possible. If you want to bring your beloved penny board or you will never ever dive in a borrowed wet suit, you might go ahead and pack it. These are things, that are so off the normal essential packing list, that we just can't cover it in this article. But if you really can't live without a certain thing, please go ahead and bring it! You do not need to justify it to anyone.
Moreover, there will be situations you will miss something. But no fear, it happens to everyone and other countries have stuff to buy, too. We know the urge to want to be prepared for every single situation! We literally had two gigantic bags of medicine with us, just to make sure we are always prepared. And in the end we needed medicine from the pharmacy anyway, because for this particular illness there was no cure in our bag. If you lack a special item, don't worry. If you really need it for that special region of the world, there is most likely someone renting it out or a shop selling that stuff. You will not be the first one to need it and not the last. And if the item is THAT special: in a lot of counties there is Amazon and packages can be delivered to hotels, Airbnbs or packing stations. Even world wide shipping pharmacies exist.
We tried to link all the equipment we use in the article below. For everything we were not able to find the exact product, we linked equivalent ones.
The first thing to think about is (of course) your luggage. The first decision you want to make is: Backpack or carry-on suitcase? I know, especially in Germany, this question doesn't even come to mind. A suitcase? For a world travel? Yes, as crazy as it sounds! A lot of traveler just buy a backpack, because it is the thing to do. Everybody does it, right? You will be a backpacker, of course you need one! Be part of the group. But it is not that easy. There are a few reasons for backpacks and some for carry-ons. It all depends on your travel style.
We did a 3,5 weeks Cuba round trip with two of these cool backpacks, because it was the thing to do. They were expensive, took a long time to choose the right one and then….Short version: Wasn't for us. And here's why:
Not only are these backpacks very expensive, you also take away the opportunity to just have carry-on luggage aka to not pay the fee for checking your bag. And these fees can add up! Most backpacks will never be a fit for cabin baggage! They are too big, period. Double financial disadvantage. Purchase price and checking fees.
Furthermore, you most likely will have a second backpack, a small one, for the day to day items, your tech, things you would never check-in, snacks, etc., etc. You will then need to carry one backpack on your back and the daypack in front. Imagine 35°C / 95F and humid weather, horror story. At least for us a big NO. I love my backpack, it is definitely the right one for me, since I spend months choosing the right one. If I ever decide to do weeklong hiking trails I wouldn't want to change it, but not for now. I am living the carry-on life.
But as anything, there are disadvantages. In a lot of counties streets and side walks are not as nicely paved as in Europe. There will be dog poo, too. Your carry-on needs to be durable for you to be able to pull him over hill and dale. I personally am ruthless with my carry-on the minute he sets foot on the ground. Miraculously, he is still alive and rolling. (To be fair I try to clean him every-time we have a nice and clean accommodation from the inside out.)
And if you are going to be a hiker, very seldom on airplanes, just staying in hostels, tents, walking a lot, taking just local busses. Imagine Cheryl from "Wild" with a suitcase. No, better not. It might in deed be a good idea to go for a backpack. To sum it up, here is a Pro-Con list. The pros and cons of course go vice versa.
Saving on purchase price (most likely)
Flying a lot? Save on checking fees with a carry-on!
Just one backpack to carry, not a small daypack AND the big one. Even with the already advanced fancy technology these backpacks are offering these times, your back will be thankful to not have to carry more weight as needed.
In a carry-on you will find all your stuff way easier than in a backpack, no matter how well designed it might be. The overview is just better, even with packing cubes.
You might need a special bag as a cover for your backpack to prevent your belts from getting torn off and the material getting ripped during transportation in airplanes and busses. It happened to us, other people will not handle you backpack nicely, just because it was expensive. Suitcases are way more durable.
Your a (trail) hiker
You're not using airplanes a lot
You really don't want to ruthlessly pull a carry-on over hill and dale in other countries, there is the chance you might break it that way. And you really do prefer to carry your luggage on your shoulders. There were some moments we wished we could have backpacks, too. The steep trail down to the Earthlodge in Guatemala was one of these moments.
You are a minimalist and don't need a second daypack. You just use a small hand luggage backpack.
If you bring scissors, a lot of liquids, etc. you might need to check your bag anyway
What you decide is in the end just up to you, but if you already know what it will be down below you can find some suggestions from us we believe in.
If you found out your mode of traveling and chose your way of carrying your luggage: Now let's go down to business!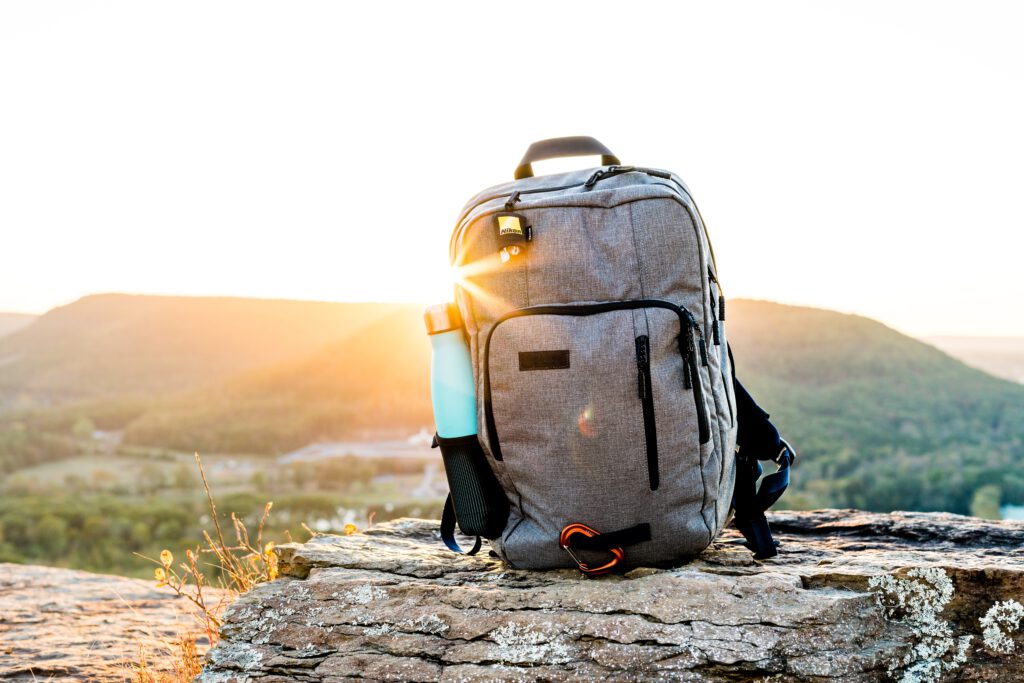 We bought a special camera bag for Sascha to make sure our equipment is safe and taken care of. We bought THIS one. It is very durable, a good fit for men to carry heavy stuff around for a long period of time. He is using it EVERY day and it doesn't have one single scratch. We are impressed ourselves, since it wasn't one the most expensive ones. Sascha loves it. I also want to mention, that it would not be a good fit for me or any small woman. The backpack is too big or I am too small, depends one the point of view. In that case you might want to check the smaller versions.
I just use an old backpack from Sascha, that works well for now and for carrying the most important stuff I have around. It works as a hiking backpack, with storage for enough water and clothes for one night. Nothing fancy and already sort of broken. If I could afford it I would probably buy THIS one.
For all the people who really don't need a big daypack THIS foldable collapsable daypack can do the job for city strolls and short day hikes. Or can be used as a second smaller daypack. It doesn't have pads, but it can be folded as tiny as grannies grocery bag from the drug store and is super light weight. We used it in Cuba and it was a great fit for me exploring Havanna. I still carry a second daypack with me, but not the collapsable one. these days it's my very favorite backpack I bought on a market in New York, which takes away way more space in my luggage, but I love it so much I just decided to use it, point. Use stuff that sparks joy.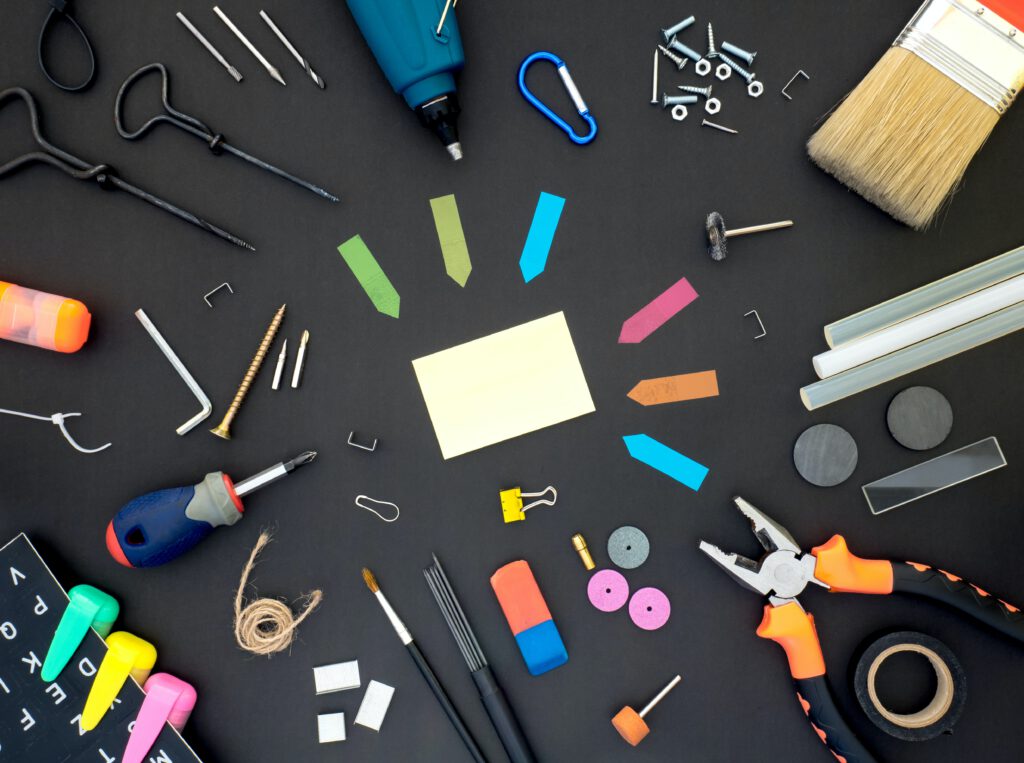 There are multiple things that can really make traveling a big portion easier. For example packing cubes or travel cutlery. I will list all the items, that might be helpful down below, divided by things we, Sascha and me, use and things I heard others really love and use, but weren't for us. Since I am aming for a universal list, apologies if it is a bit longer.
Duct tape (Since Saschas' Carry-on is an ancient crumpling budget suitcase, we fixed it multiple times with duct tape. It is our solution for everything)
Scissors (Got a small one for kids, so it doesn't take a lot of space. I use it to cut recipes and funny papers to glue them into my dairy. Not a must-have for everyone)
Carabiner (If you ever need to attach something to you backpack. We use them quite often)

Zip ties

 (If you ever need to fix or attach something. They don't take up a lot of space and are universal)

Pens

 (Diaries, Visas, customs papers. You'll need them)

Notebook

 (I personally like to write things down. Others use digital notebooks)

"Without words dictionary"/ "Ohne Wörter Wörterbuch"

 (It is a german book, yes, but it is made with just symbols to give you the chance to communicate everywhere with everyone. It doesn't matter it is made in Germany, the only german words are the ones on the cover. The more off the beaten path you travel, less touristy it gets, the more you will grow fond of it. It is made for travelers and tested all over the world. I love it. Most people told me especially in Asia they used it a lot. I will tell you as soon as we get there.)
Packing cubes & shoe bags (Would never want to miss them. Even the shoe bag is so nice to have! I never risk to get my clothes or suitcase dirty by dirty shoes)
Luggage strap (When Sascha carry-on was so big, that we were afraid it might burst, we were very thankful for it. But since we sorted out we didn't need it anymore. But it doesn't take lot of space, so we keep it)

Clothes bag

 (Divide your dirty clothes from the good ones. Budget tip: Take one from a hotel, maybe ask before)

Multiple small light weight bags

 (We got them with our packing cube package. They are basically just cheap cosmetic bags. Whenever you don't want to throw things loose in your daypack or suitcase, you don't have to)

A hanging cosmetic bag!

 It's the best thing ever! (more in the section of cosmetics)
Head lamps

 (If you stay in nature over night, you'll love it. We were super thankful having it during our hike up the Acatenango volcano in Guatemala)
Dry-bag (Since we try to include water adventures here and there, we are happy to have it. It also gives you a little ease of mind during ferry crossings with your tech)

Pocket lamp

 (We use our phones, but others might want to carry an extra lamp.)

Clothes line

 (We just have it in our van, there we love it. In our accommodations we try to use the dryer or we hang them on hangers and leave the wardrobe open)

Hammock

 (We packed it at first, but decided we use it way to less for it to go in our luggage. And we realised some fancy places already have hammocks around)

Smart phone holder for cars and scooter

 (Some people swear by it. We just share the tasks during the ride. Sascha drives, I navigate. It works. If you travel solo, it's worth considering)

Snorkelling equipment

 (Renting it everywhere can add up! We don't have it with us yet, but if we feel it is cheaper to buy we will)
Collapsable bottle (Especially if you hike a lot or need to clean tap water with water cleaning tablets, this one is very handy. We used it a lot in Cuba. I forgot to bring it on the world travel, already regretted it here and there)
Water heater (and aeropress, for everyone who doesn't like instant coffee at all)
Travel cutlery (We would never want to miss them ever again! With these and a collapsable bowl you are always able to have a cheap meal of cereals to stay in budget)
Collapsable bowl (See above. There will be budget accommodations, where you don't have access to dishes)
Collapsable cup (Everyday coffee here I come! Cheap way to get a morning coffee: instant coffee in a collapsable cup)
Pocket knife (Open a wine or beer bottle, have a screwdriver at hand, cut your veggies, … the list goes on. For us it is a must)
Travel fanny pack (Super thin. Goes under every T-shirt. Nobody will see your money. Plus it is RFID safe)
RFID waterproof document case (We use it to always have a fix place for our passports, vaccination certificates and other important papers)
Fake wedding ring (For women in some countries really nice to have, especially if you travel alone. Pick a cheap one and one size bigger than normal, so your finger doesn't get ripped off, if someone tries to steal it)

Combination locks TSA

 (To secure you luggage during flights or in a locker in hostels. Choose a TSA one, so Travel security doesn't have to break it, if they need to open it)

Second wallet

 (We don't have one, but a lot do. Hide the real one in an inner pocket, the fake one somewhere more visible. In case someone is interested in your money, er will most likely take the fake one)
Pac-safe (If you stay in hostels a lot, it an extra layer of safety)
 Microfiber fast drying towel (If you get unlucky with your accommodation or stay a day on the beach you will be happy to have it. It is super fast drying, soft and light weight)
Hut sleeping bag (For all the occasions you want an extra layer of warmth at night, the accommodations you picked, that weren't as clean as expected and the overnight stays in tents with rented equipment in a used sleeping bag)
Own sleeping travel pillow (We don't like the thick pillows in most accommodations)

Mosquito net

 (We wouldn't want to miss it! It brought us multiple times ease of mind and rest-full nights, while mosquitos where swarming around the net, getting more and more hangry. Your need no repellent at night and decrease the risk of Malaria. Plus sleeping under it, it is very cozy. In most places you will be able to attach it somewhere. Especially in hostels people already prepared attachments for you)

Neck pillow

 (Packed it, left it with friends, since I didn't use it a lot)

UV-shirt

 (To prevent you to get sunburn during snorkeling or surfing)
Travel yoga mat (Being able to do yoga and sport everywhere without getting dirty or rocks peeking into our body. Our must have. This one is light weight, foldable and doesn't take too much space)
Booty band (For workouts. The one sport equipment, that is tiny enough to fit in our luggage)
If you travel solo this is probably a lot and you will not be able to pack every single item, but you don't need everything. Just pick the ones that sound like you couldn't live without and leave out all the rest. If you miss it, you will know soon enough and they are available in a lot of other countries, too. That's how we did it too.
The biggest part of your luggage will probably be this one, that's why you may want to put more thoughts into it, than we did. We took way to much, forgot about important things and were already starting into our world travel with multiple bags next to our carry-ons and daypacks. We really don't want you to make the same mistake. During our stay at friends in the USA we had the opportunity to pack a big box with all the stuff we didn't need and just leave it at their place to pick it up after a few month. Not everyone has this opportunity abroad, so pack less. 
Ask yourself: How long do I travel? How do I travel? Where do I travel?
We packed a lot of cloths for warmer weather, since we decided to follow the sun. But as expected, we knew nothing. Even just traveling in more or less warm regions like latin American, there will be cold(er) nights, you will thank yourself for packing a long jeans and a light weight down jacket. Especially if you plan to do some crazy stuff, like hiking a volcano or sailing across Panama or spontaneously decide to drive all the way upstate to visit a german Christmas market. Pack a warm jacket, thank me later.
Down below we will list you our current list of clothes after sorting out and stocking up on different things. We decided between girls and boys, to give you a better recommendation for everyone.
Jackets
1x Lightweight down jacket (As mentioned above, get one)
1x Rain jacket or poncho (especially if you aim for some outdoor adventures)
Tops
7x T-shirts

1x Button down shirts

5x Tops

1x Pulls/ Long sleeves

1x Beach dress
Pants
2x Jeans/ Pants

2x Shorts

1x Belt
Shoes
1x (Hiking) boots/ Other comfy shoes

1x Flip flops

1x Sandals

7x Socks (long and short)
Underwear/ Swim
2x Bras

14x Underwear

2x Bikini/ swim suit
Sports
1x Yoga pants

1x Jogging pants

1x Sports shirt

1x Sports bra
Miscellaneous
1x Scarf

1x Gloves (We needed them during hikes in mountains and on volcanos.)

1x Beanie

1x Cap/ hat

1x Sunglasses
Jackets
1x Lightweight down jacket (As mentioned above, get one)
1x Rain jacket or poncho (especially if you aim for some outdoor adventures)
Tops
Pants
2x Jeans/ Pants

2x Shorts

1x Belt

1x Jogging pants
Shoes
1x (Hiking) boots/ Other comfy shoes

1x Flip flops

7x Socks (long and short)
Underwear/ swim
14x Underwear

1x Swim short
Miscellaneous
1x Gloves (We needed them during hikes in mountains and on volcanos)

1x Beanie

1x Cap/ hat

1x Sunglasses/ glasses
Pack more clothes for warm weather, then cold. If it gets colder: Layering.

Just take clothes you like, comfy and your favorites.

Whatever you pack, think about luggage weight. Lightweight is key.
Cosmetics are very individual. I myself (Maddy) am a person with rather too much cremes and soaps, then not enough. Over the last month I made it finally to a smaller amount of pods and cremes, but I still think I am using more than others do. Furthermore, I would normally use natural cosmetics, which are very common in Europe. During our travels in the US and Latin America my supplies drained out and I finally gave in to "normal" cosmetics.
Buy a hanging cosmetic bag! It's the best thing ever! (No need to explain a lot. Never put your cosmetic bag on a dirty surface ever again, nor searching for a specific item in the depth of your bag. Tidied up and wonderful)
Compact shampoo plus case (We bought the one from L'Occitaine. The shampoo box comes for free with every Shampoo.), or any other shampoo

Conditioner/ Hair oil

Compact body soap plus case (We bought the one from L'Occitaine. The shampoo stainless steal box comes for free with every body soap.), or any other body soap

Toothpaste and toothbrush

Sunscreen (Often very expensive in other countries. And please pick one that is reef safe/ reef friendly. Most sunscreens have substances in their formula, that makes corral reefs bleach and die)

Facial creme/ body lotion

Cotton Swabs 

(If possible, use bamboo ones)

Nail scissors, tweezers

Deo

Razor

Hair ties

Perfume

Female hygiene product of choice (e.g. Diva cup)

Brush/ Tangle Teaser

Mosquito spray

Condoms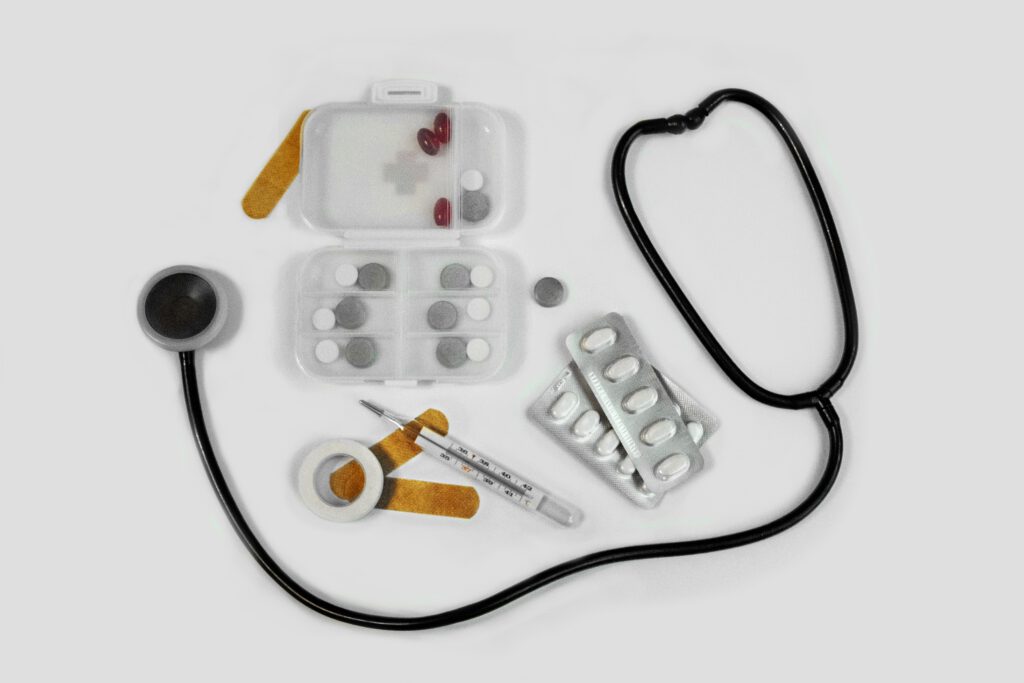 Don't pack too much (as we did). In other countries you can basically buy EVERYTHING over the counter, no prescription needed. On the other hand, some things you want to pack, because they are not available in other countries.
For Example: We realized, it is not normal to get electrolytes in powder form outside of Europe. Everyone sells ready to drink bottles. We think (just an assumtion), that this comes from the bad tap water quality in these coutries. They want to prevent sick people from drinking good electrolytes with "bad" water. Since ready to drink bottles can't go in our carry-on luggage, we stocked up on the powder in Germany big time.
Bepanthen antisept
Electrolyte powder
Charcoal tablets
Dressing material
Disinfection spray (for wounds)
Advil/ Ibuprofen/ Paracetamol
Travel sickness tablets
Fever thermometer
Water purification tablets (incl. taste neutraliser drops)
Malaria standby tablets
Fenistil gel (against mosquito bites)
Of course in this section belong all the vaccines you might need, too. There are multiple vaccinations to think about before heading out into the world. Some mandatory to enter countries, some to add an extra layer of safety to your health. We are no fans of vaccines and pills, but we took all the ones recommended by our doctor after a long consultation reviewing all the counties we consider visiting. Plan ahead! To get multiple vaccines takes a while, since there are certain distances necessary in-between them. If you plan to get them all, start consulting your doctor minimum six month in advance to make sure you are not running out of time.
Diphtherie, Tetanus, Pertussis, Polio

Hepatitis A and B

Yellow fever

Typhus

Rabies

Japanese Encephalitis

Covid-19 (depending on country regulations)
If you don't want to create content during your travels you will not need a lot from this list. This is a list of all things we personally use.
Laptops and protective cover (We couldn't live without them. We are absolutely convinced Mac is the right fit for us. If you are on a budget there are some sites, that offer cheaper used ones or just go into the tech store of your choice and ask for your options. Make sure to get a cover. You never know what happens on a world travel)
Noise canceling headphones (Not just for airplanes, but as well for nights in noisy hostels. I literally slept sitting on the bed with headphones on, because it was so brutally loud outside)
Cables and chargers (Make sure to have everything for all your devices, USB, microUSB, USB-C, Lightning,…)
Adapter (Most people swear on one big multi-country adapters. This works best with a distributor bank to not need to buy and carrying around multiple ones. We chose to get multiple small ones for America and will do the same for Asia. Less space and weight)
Tripods and gimbal (We use a small one for the phone and a bigger one for our camera. As well as a gimbal for the Camera)
Camera (We own just one, that can film and take pictures. It also makes sense to have two separate cameras. One for filming and one for pictures. If we'll get financially in the position of changing to two, we will)
Microphone(s) (A small one for the iPhone. A big one for the Camera)
Lenses (we use a 15-35mm for vlogging, and a 24-70 for photos)
Phones and cases (We use the IPhone 12 Pro and the IPhone 13 mini with the original cases from Apple)
Exchange batteries (Try to get at least one back up battery for all you devices with removable batteries)
Camera belt (We use the one from Canon. It has a protection cover for the sensor, which comes in handy, if you decide to take night sky pictures)
Action cam (We use the DJI Osmo Action and are very happy with it. Buy back up batteries as well)
Selfie-stick (Used for the action cam. Choose one with a sling to attach it to your wrist to make sure you don't lose them during action)
SD/microSD cards (For the camera, the drone, the action cam, we use 128gig)
Drone (We chose the DJI mini 2. In most countries drones under 250g are not to be registered or in need of a special "drivers" license. With the DJI mini 2 you will be able to fly in more countries, than with a bigger and heavier one. Check out the laws of the countries you want to travel to and see what's the best fit for you. And not to forget: light weight)
ND filter (One for the drone and multiple ones for the camera)
Portable hard drives (We have a lot! We always mirror all our data on two hard drives. If we can ever effort it we would get a NAS for home)
Bluetooth box (We left ours at home, because it was big and heavy. Oh man did we regret it. Finally we got this one from JBL and we have never been happier. It is waterproof, dust proof, shock resistant and the sound is decent for the little box and the price. It has a sling to attach it to your backpack, too.
Power bank (Get one! No excuses! You will need it at one point. Plus you can charge your phone while walking around the city)
E- book reader (I wish I had one, I even left the iPad at home and am doomed to read on the Laptop or Phone…as a book worm it was already hard to give up physical books for the world travel. Should have gotten an e-reader. Say no more)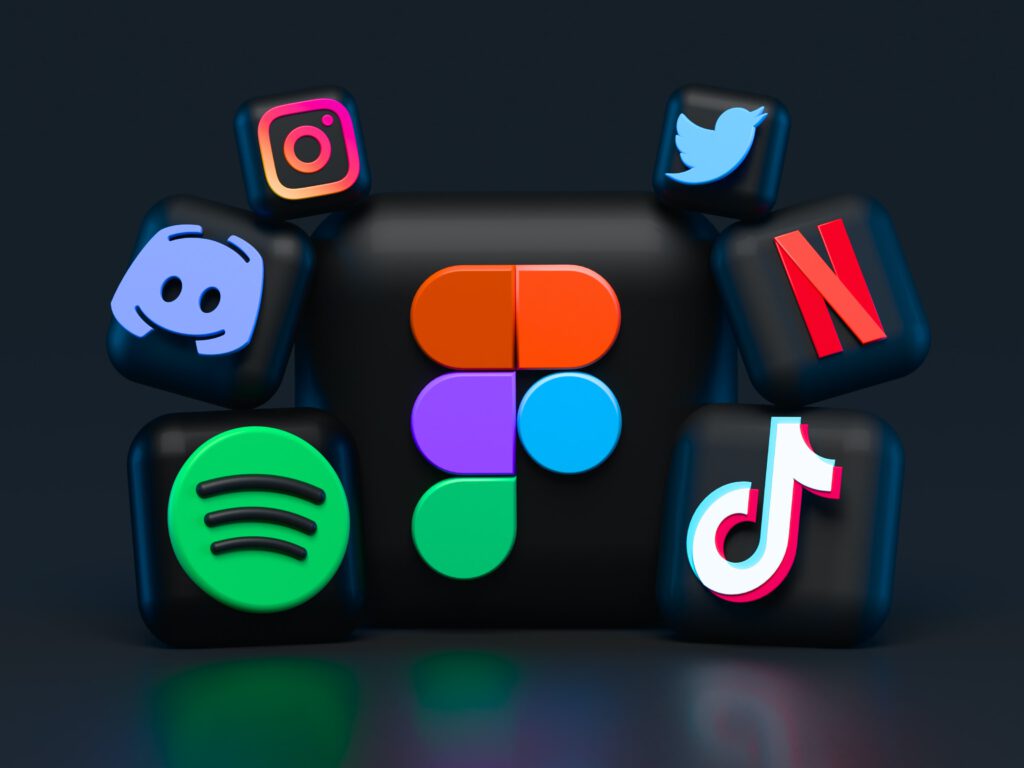 This list will definitely not be universal, because there is just too much IT in the world out there. Listed down below are just the most important ones, that we personally use. If you miss one, that everyone should know, please let me know and I will add it. For now I think this list is enough to start with and fill your phone storage.
Entertainment and learning
Duolingo (Learn a new language)
Kindl (Reading, reading, reading, travel guides for example)
Apple music (and all the other music streaming services)
All your banking apps (plus Paypal, Venmo, Wallet)
Award wallet (for all the miles collectors)
Polar steps

Finding Pinguins
ACCOMMODATION AND TRANSPORTATION​
Uber
Airbnb and all the other accommodation, flight searching apps (Booking, Agoda, Couchsurfing, Hostelworld, Kayak, Swoodoo, Opodo, Expedia, Skyscanner,…)
Canva (Thumbnails and posts)
Epidemic sound (Finally a sustainable solution for music in YouTube Videos. Absolute recommendation!)
Ticktick (The free version already offers a lot of nice tools. We use it to track all our working tasks. There is a desktop and app version to be able to use it at any time.)
NordVPN (Weather you want to watch your series and films of your home country abroad or ad a layer of safety for getting online. We bought a two years membership straight away. Most countries we need are covered and it is working very well.)
Adobe Cloud (We got the whole Adobe Cloud on a lower rate through my university job. If you are on a budget and you don't have access to reduced rates, pic out just the software you need and search for the best prices)
This section is the one you will not even have a chance to get around, even if you are the most minimalistic person traveling the world. It can take quite some time to get them all, since red tape is… what it is.
Passport (depending on your goal you can even get a second one for some reasons. Maybe your will travel to a 100 countries in one year. Then you might need a second one straight away. For most travelers one is enough for starters)
National ID (You will not need it a lot. We prefer to take it with us anyway)
Drivers license & international drivers licenses (If you want to be able to drive in some countries a special international one is needed. Inform yourself in your home county about the necessity and options)
Dive license book (If you already own one)
Vaccination certificates (See medicine and health)
Credit cards (I will do some articles about the best credit cards for German and European travelers. Check out my article about getting a US credit card as a non-citizen.)
(Digital) copies of all documents (store them safely and protect them with a password! If you ever loose your physical one (give god this will never happen to any of us!), you will need them)
Insurances (Health insurance and liability)

VISAs 

(sadly this is very different for every nationality. Passport and visa differences between countries are no joke and real)
That's all I got for now. I tried my best to make it as universal and complete as possible. If I forgot an item, that you think should be added to the list, please let me know in the comments below.
Have fun exploring the wild wide world!
Do you already know our YouTube Channel? Check out our Vlogs!
If you found helpful advice or just enjoyed reading our articles and watching our videos, it means the world to us, if you support us and our work! We have all options to support us listed on this side:
The items linked here might consist affiliate links. You will not pay more for the products, we will just receive a little commission on what you buy. We hope you got some information out of this article and we are grateful for every purchase you make using the listed links. Opinions expressed on this website are ours alone, and not those of the companies listed above. Additionally, the content on this website has not been reviewed, approved or otherwise endorsed by the companies listed above. We are very thankful for everyone supporting our channel! Seriously it means a lot! Thank you!