GEAR WE ABSOLUTELY LOVE AND WOULD NEVER EVER GO WITHOUT EVER AGAIN!​
We always get asked what are the packing essentials and the gear that we can really recommend by heart. Well you asked for it and we deliver. Down below you'll find all the travel gear items we would never want to live without. We will update this article whenever we find new great gear, deals and information for full-time travellers and creators. Let's get started.
BACKPACk + Photo cube - WANDRD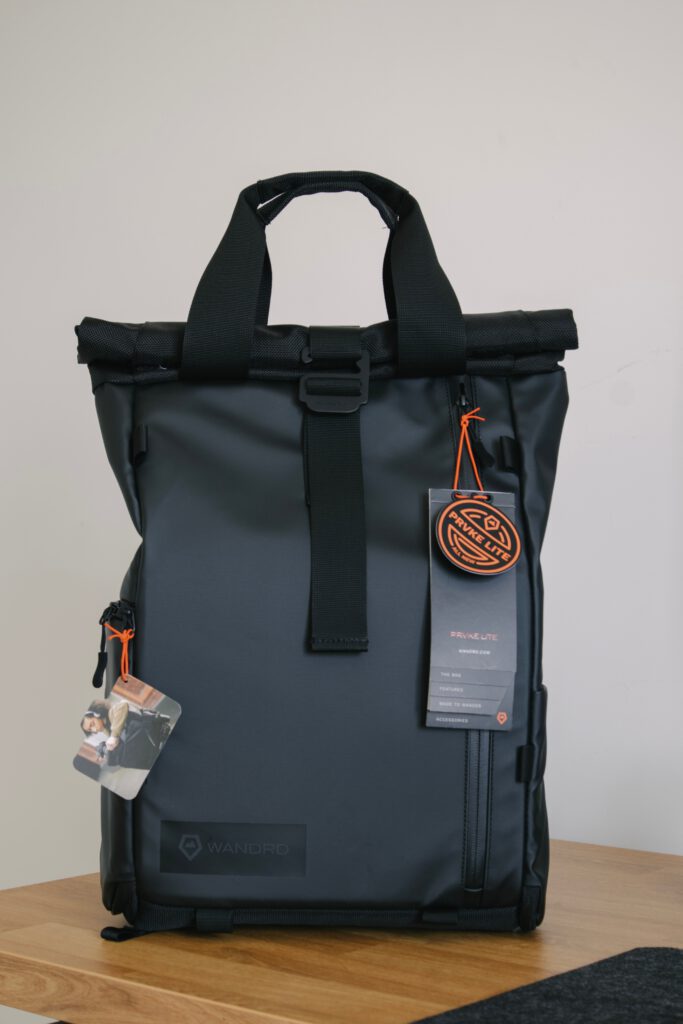 Since year 2 we are both proud owners of the famous WANDRD Prvk 31L and we would not trade it for anything! You've probably heard of it, it's the one most creators recommend. During the first year Sascha had a camera backpack from Loewe, which was good quality, but not versatile enough and a bit bulky. We love the WANDRD Backpacks now, they are sleek and don't look too bulky which helps a lot when we sneak them onto budget airlines. They seem to not look too heavy from the outside, which helps us prevent a lot of stress, since they are ALWAYS overweight. Hehe. Additionally, they open from the back (plus multiple side and top accesses) and are water resistant, plus the material is surprisingly rugged. First we were concerned (like Germans always are), but it still looks pristine. They are very durable and we can not recommend them enough. If you're planning to carry camera equipment with you as a traveler, but also need space for other carry-on and personal items in the backpack, hand luggage size, this one's for you. We love them. They make a great daypack for hikes, city walks with camera equipment or without.
We bought the photo bundle, which includes a camera cube as well. It's 100% worth the extra money. You can even take it out and carry it as an extra back on the side, if you want to.
Small Daypack - Fjällräven
Finally, to complete our backpacking setup: our tiny day bag. Since the start of our travel journey we always had a small mini backpack to take to small hikes, city walks and so on. One of us (let's face it: Sascha) would take the camera bag pack with all the necessary gear and me, Maddy, would bring a small "personal item"-sized bag. For most days we still do this. We can highly recommend having a light weight smush-able mini backpack. At the moment I am using a Fjällräven backpack. It is light weight, compressible and durable.
Going into our second year, we wanted to finally put effort into our shoe selection. The first year we went with what we already had at home, but it didn't 100% do the job for all the adventures we're up to.
We started reducing how much clothes we packed, got rid of a lot of unused and heavy stuff and got rid of light coloured pieces. I love to wear white, but it is just not the way to go while traveling around the globe.
All the clothing and shoes listed below have stood out to us and we would not go without them anymore. We hope you find value in our recommendations.
Next, shoes. From year one, we've only packed two pairs each: a sneaker and a sandal. I clearly needed to get rid of my old slippery sandals that were basically slicks. Our sandals that we wear daily are the Teva Tirra Women Leather sandal and the  Terra FI Lite Leather Sandals for men.
 We know a lot of people swear by Luna or Keen Shoes, but Teva is better than both combined. I tried out so many shoes on our last stop in Germany and the Teva Leather sandals were by far the best of all. Keen mostly has a plastic-rubber sole, which is nice to clean, but you can get blisters fast and I swear your feet will get sweaty quickly. Luna sandals are great, but the straps always make me blisters and scratches in one day until my feet bleed and I need to wear sneakers for the next week. Teva leather shoes are made with waterproof leather, the sole is thick and soft, so you can even go hiking with them. The straps are adjustable to fit your feet no matter how swollen or cold they are. Plus I think they really look cute and fashionable. 
These are seriously the best sandals I ever had and whenever they will be worn out or broken (please no!) I will by the same again and again and again. I found the perfect shoes. They match everything and the hold is grippy (while being smooth) enough for both the slippery European streets and the rocky trails in Nepal. In Oman we even swam with them, They didn't soak up any water (they are waterproof) and dried super fast as soon as we got out of the water!
The discussion about FlipFlops yes or no is probalby as heated up as the one about packing cubes. We belong to team Flipflops. Sascha would even go hiking with them if I would allow him to. (He actually did, twice, in the US and Colombia. Both times he ended up walking back with one flipflop or barefoot, complaining about his feet hurting. Don't do it guys. Wear the Teva sandals. ;-))
Me myself I just like to wear FlipFlops in all public and communal bathrooms, for a short walk to the supermarket or the walk to the beach. I won't go without them. I bought these 2012 and the broke after heavy usage in 2022. Now I got new ones and am sure they will last me for years again.
We have not found anything indestructible for Sascha yet. He tends to break his Flip Flops on a yearly basis.
Sascha's sneakers are normal nike running shoes. They dry fast and are comfortable. For the future I will try to talk him into something even more durable and cofortable for every day travel. I will let you know. 
Myself, Maddy, I got some Rieker Sneakers with extra foot support, honestly they make one of the most comfortable shoes I've ever owned so this is the second year that I've gone with this brand.
Since we plan to do a lot of cool hiking activities including the Everest Base Camp Trek, we got ourselves some really nice hiking boots. And we already used them a lot in Jordan and we love them. 
To be honest they take up quite some space in our luggage and if you're not into serious hiking at least once in a while, you don't need them. Really great sneakers will do.
But whenever we put them on and start hiking in uneven terrain we feel invincible. We don't even recognise sticks and stones we're walking over. 
We actually reduced how much clothes we packed BIG TIME! The first year we had just TOO much stuff packed! We got rid of anything that was heavy, unused the first year and still try to convert to the no denim travel gang, but haven't made it quite there yet. We also got rid of most of our white or light coloured pieces. Light colours get grey and dirty too fast, you can see every ramen and coffee stains. So we went almost all black. Now, all(most) of our clothes are lightweight, can dry quickly and are used regularly. 
Next, packing cubes. Every backpacker either swears by them or swears against them. Mystery solved: No, we don't use them. Maddy has multiple dirty cloth bags which are used as somewhat like packing cubes, but that's it. If we ever find the perfect cubes we will let you know and will probably convert to the packing cubes side of the force in the blink of an eye, but for now we're happy without them.
Sascha's Down jacket was a jackpot. We got it during Christmas sale in Florida and it is super warm, light weight and made out of real down. Plus it's black and really good agains wind too. Sadly the same jacket was not available for women too. I like my jacket, but the golden inlet is crumbling already, it's not as warm as Sascha's (I know cause he often gives me his jacket, when I am cold in mine. hehe.)  and I would buy it again.
Saschas Jacket we can 100% recommend and as soon as I get the women's jacket I will be a happy girl.
I wanted to get at least one wide pair of pants, breathable and nothing I overheat in on hot summer days. They are meant to be a great fit for countries where it is not appropriate to wear short or skinny clothes. I really love this one, it is not too expensive and is a must travel item for me ever since. I wear a 36, I would recommend one size smaller than you usually get.
I started buying crop tops end of 2022. I love them, they are comfy, light weight, non-knit wear and don't take up a lot of space so you can pack more of them. I pick up new ones hear and there. Sadly I cannot link them all, because most are just sold for one season and then out of stock. But I am sure you'll find enough in the stores close to you if you're into them. Make sure to buy just cotton or you'll be sweating in most countries.
We also got some really great socks, that are fast dry, no stink, 100% wool and got different thicknesses for different use cases. Like day walking or hiking in heavy terrain. We love them all and it makes it easy to carry just few socks around. listed below.
Travel clothes-buying rule
A general rule you should go by for ALL your travel clothings: Buy good quality, dark colours and just wool, cotton and Linen fabric. And never buy polyester shirts and os on, or light colours. Sweaty and stains… If you know you know.
If it's very functional clothing of course there will be other fabrics involved, still: buy good quality. One great item is worth having 10. On a budget you can of course start with what you have at home or what you'll find in budget countries (knock offs), but if you get the chance buy one time and great quality. It will last you for years and decades to come and will make your travel life so much more enjoyable!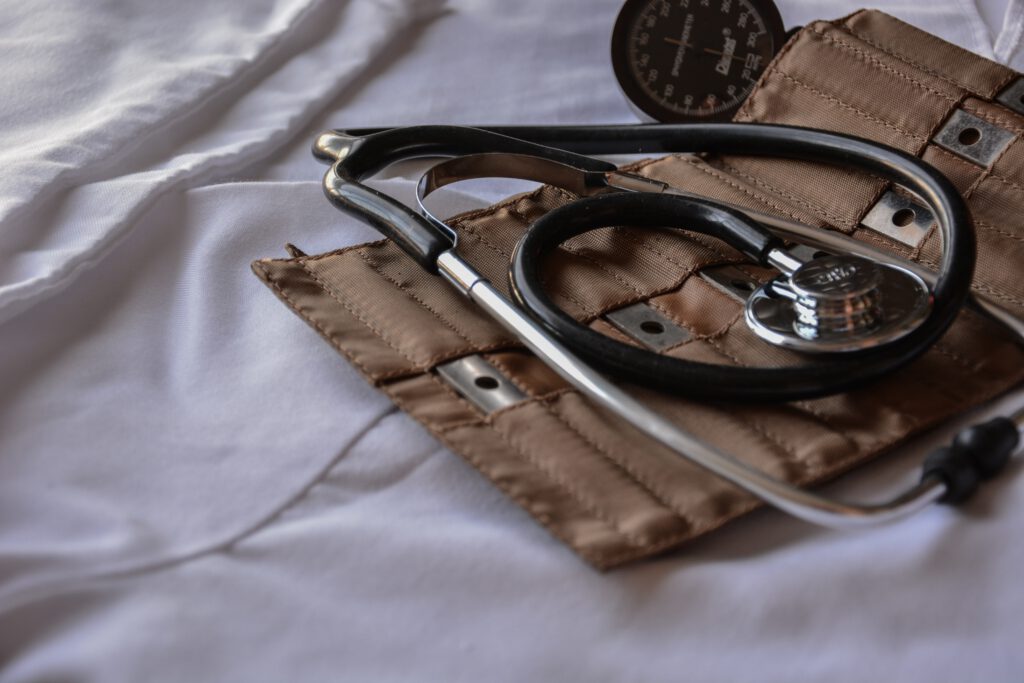 Not a gear item, but absolutely nessesary and nothing you should save on. having a good travel insurance has been just as necessary to our travels and we already made us of it multiple times.
As a german we highly recommend Ergo Young Traveller insurance! It pays all your bills without deductibles and in almost country of the world. They never ask questions and you get your money within 7-14 business days. The price is dependig on your lenght of travel just 0,50$/Person per day and they even insure you while traveling the USA and Canada, which all other insurance want extra fees for.
As an American you could get a really good insurance for around $40/mo per person for Safety Wing's travel insurance and you're are covered in 175+ countries. These days, many countries require you to have insurance that covers a certain sum or injury cases just to enter. 
liability insurance & Drone INSURANCE
We got a very affordable great liability insurance and they have great well-priced drone insurances, too. Head over to helden.de and get a little discount on your own insurance with our link. With our discount code you'll pay less for your insurance!
Click below and use the code: BP8W9
Finally, here are some gadgets, that make our travels go more smoothly & help you stay in budget.
Quick dry light weight towels
We use these for basically everything. It's been used as a picnic blanket, a travel blanket, a pillow, beach towel or as the only awailable towl in very budget cheap accommodations. It is really great to have it and make sure we always have a clean towel ` we go. There will be situations you will be happy to have it. 
collapsable bowls, mugs, travel cutlery & coffee filter
Especially in more expensive coutries this is a great way to be able to eat easy selfmade meals in every hotel, take out your food for a picknick next to Eiffel Tower and have a cheap self brewed coffee every day of the trip. They are a bit pricey, but we would never ever go without them again to not budget regions of the world. We had great salads, soups, pasta and of course coffees in hotels rooms around the world. Saving us a great deal of money on outside eating.
Get one of these it will make your travel life easier. To hang things is the best way to stay organized and keep your stuff clean. We love them.
This might be unbelievable for some girls out there, but after my hair was ruined short before our world travel start by being way too much bleached, I decided to never ever go to a hairstylist ever again. Since then I cut my hair myself, just straight at the end, hoping the blond will grow out fast and my natural healthy hair will grow back. This is such a relieve and hustle free method to get your hair cut the way YOU want and it saves A LOT of money girls!
Earplugs and sleeping mask
If you are a budget traveller it's very likely, that you're going to stay in noisy and inconvenient surroundings, accommodations and transportation quite often. And nothing makes you feel worse than constant bad sleep. That's why I recommend you a pair of good noise reducing earplugs and a sleeping mask, that doesn't hurt your eyes. I link my favourites below. Trust me, it will make your travels waaaay more relaxing even in budget situations.
We tried many many deodorants in our life span and we're no fans of the ones with aluminium in it, nor the sprays due to several health reasons. Aluminium deodorant is known to higher the risk of cancer and sprays usually get's in your lungs too, which we always found annoying. I did my research and finally came across a deodorant that smells fantastic, is sustainable and actually stops the smell completely (and I am not over exaggerating) and helps you sweat less. After trying it for a week I got it for my whole family and everyone loves it. I can just recommend anyone out there to give it a try. We carry around tons of refills to make sure our WILD deodorant lasts for a whole travel year, cause I am not going to buy the other stuff ever again. 
Plus it is great as a travel deodorant! It's a complete dry product (like soap bars) which makes it a great carry-on item! The deodorant case is light weight and even the refills don't take up a lot of space and weight in our luggage. Plus the price is reasonable, especially if you have a discount code. 
One note to add: It is a dry deodorant and it is best to cream it into your skin. It is just like you would apply cream on you face too. There is nothing strange to it! This way you make sure there will not be any white marks on your cloth when you dress.
Have fun exploring the wild wide world!
Do you already know our YouTube Channel? Check out our Vlogs!
If you found helpful advice or just enjoyed reading our articles and watching our videos, it means the world to us, if you support us and our work! We have all options to support us listed on this side:
The items linked on this website might consist affiliate links. You will not pay more for the products, we will just receive a little commission on what you buy. We hope you got some information out of this article and we are grateful for every purchase you make using the listed links. Opinions expressed on this website are ours alone, and not those of the companies listed above. Additionally, the content on this website has not been reviewed, approved or otherwise endorsed by the companies listed above. We are very thankful for everyone supporting our channel! Seriously it means a lot! Thank you!